Download Older Versions
---
In this page you can download Pixelator's old installers.
When Pixelator first installs it has no license and is not suitable for commercial projects. In addition, it will add a watermark.

To get / purchase a license please visit the License & Pricing page.
There's a free license for personal projects or you can purchase a license for a small studio or a bigger company (its a one-time payment).

Requirements: .Net 4.5.0 or above installed, Microsoft Visual C++ 2015 Redistributable Update 3 RC.
---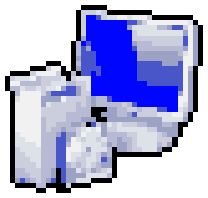 Download Windows Installer [1.0.1]
Note: by downloading and installing Pixelator you accept that you've read and agree to the software License Agreement.
---
Updating?
If you already have Pixelator installed and want to update to a newer version, please read the Updates Instructions first.